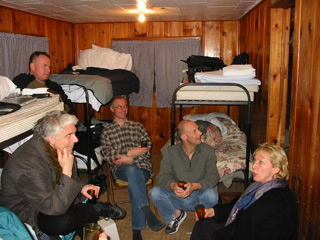 Cabin Fever
Bill Forth, Bill Reiflin, Tony Geballe, Bert and Debra Kahan mellowing out at the after course party in the Health lodge.
Block...
"Blockheads", members of the Pathways egroup that attended the Guitar Craft course. Left to Right: Mark J., Tom G., Sarah M., Bert, Rick Bunker, Sandra Prow, Paul, Paul Murray, Tim H. Notice the cool "Blockheads" T-Shirts!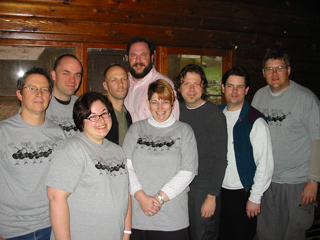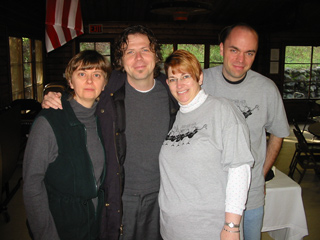 ...heads
More Blockheads. Chris Florkowski, Paul, Sandra Prow, and Tom G.