California Guitar Trio
R O A D   C A M
The Quebec International Music Festival/Pigeonnier Park, Quebec, Canada, July 6, 2000

Testing, Testing....

Soundcheck at our first open air concert in Pigeonnier Park.

We've been here before!

We played here several years ago, opening for John McLaughlin.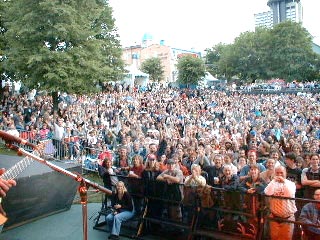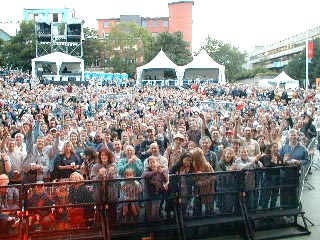 Now That's A Crowd!
The audience at Pigeonnier Park.
One At A Time!

Paul's wife Stacey, Tony's daughter Maggy and Hideyo's wife Takako were of great help selling our CD's and T shirts. This was not an easy task and they sacrificed enjoying our shows to help us. Thank you girls! In the background is Tony signing CD's and chatting with the fans.


  Return to the CGT ROAD CAM ARCHIVES Index Page.
Copyright © California Guitar Trio 1998 - 2013